Do you own a game shop or organize Magic: the Gathering tournaments or casual play? Do you need exciting prizes for your participants?
Wizardry Foundry has launched a program for MtG fans seeking assistance with tournament prizes! Use our application form below to apply, we'll review your application and get back to you about whether or not we can't assist you!
Here are just a few reasons why Grimoire deck boxes make great prizes!
High-Quality Material: Handcrafted from the finest wood, your Grimoire will hold up game after game after game. 
Transport with Confidence: The secure locking mechanism keeps your box closed and your cards safe.
Holds 4 Ultra Pro Mana Flip or 10 Ultra Pro 75 cards deck boxes or 1000 single sleeved or 800 double sleeved cards.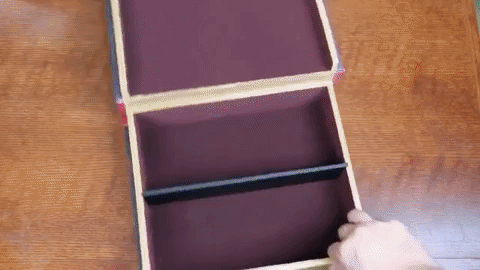 If you are selected the prize Grimoire(s) will be provided to you at no cost aside from shipping.